London mayor says US president is wrong about many things and that state visit to Britain should not go ahead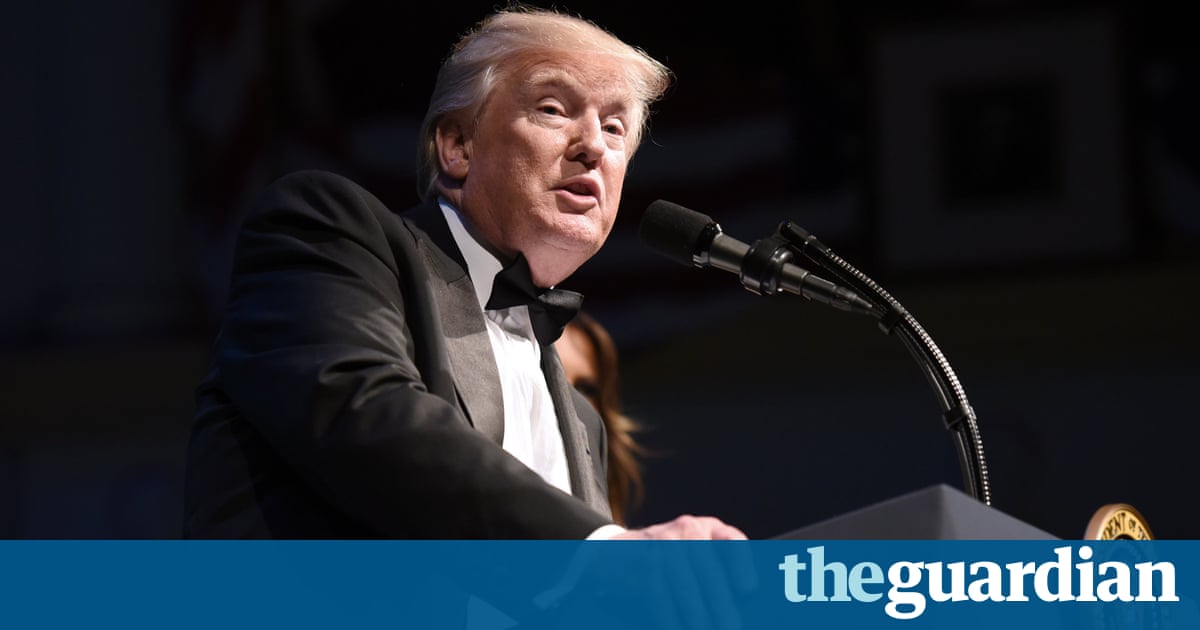 The London mayor, Sadiq Khan, has called on the British government to cancel a planned state visit by Donald Trump after being criticised in two tweets by the US president.
Trump initially criticised Khan for his response to the London Bridge terrorist attack; though, in doing so, he misquoted Londons mayor. Khans office pointed out Trumps error later but the president responded by accusing Londons mayor of making a pathetic excuse.
Appearing on Channel 4 News on Monday evening, Khan said Trump was wrong about many things and that his state visit should not go ahead.
I dont think we should roll out the red carpet to the president of the USA in the circumstances where his policies go against everything we stand for, he said.
When you have a special relationship it is no different from when you have got a close mate. You stand with them in times of adversity but you call them out when they are wrong. There are many things about which Donald Trump is wrong.
Trumps tirade also appeared to act as a rebuke to the acting US ambassador to Britain, Lewis Lukens, who had put out a thread of tweets, culminating in a retweet of Khans statement.
I commend the strong leadership of the mayor of London as he leads the city forward after this heinous attack, the acting ambassador said.
In more normal times, such a message of solidarity with a host mayor in an allied state would be unremarkable, but it unleashed a torrent of online abuse from Trumps supporters, accusing Lukens of disloyalty. Some focused on the fact that the acting ambassador was offering support for a foreign official who is Muslim, rather than echoing the president. There were calls for Lukens to be replaced.
Trumps initial criticism of Khan on Sunday was based on a misunderstanding of what the mayor had said. Early on Sunday morning, Khan made a statement expressing grief and vowing that the terrorists would not win. Khan then added: Londoners will see an increased police presence today and over the course of the next few days. Theres no reason to be alarmed.
A few hours later, Trump seemed to interpret that as suggesting Londoners should not be alarmed by terrorism.
At least seven dead and 48 wounded in terror attack and mayor of London says there is no reason to be alarmed! Trump tweeted.
The London mayors office initially responded by saying Khan had more important things to do than respond to Donald Trumps ill-informed tweet that deliberately takes out of context his remarks.
Hours later, Trump retorted: Pathetic excuse by London mayor Sadiq Khan, who had to think fast on his no reason to be alarmed statement. [Mainstream media] is working hard to sell it!
Theresa May appeared unwilling to be drawn into the row. She praised Khans response to the attack but refused to explicitly comment on the US presidents intervention.
Asked if Trump had been wrong to target Khan, May told reporters on Monday: Sadiq Khan is doing a good job and its wrong to say anything else hes doing a good job.
White House spokesperson Sarah Huckabee Sanders denied that Trump was picking a fight with the mayor of London and said the idea that the president was criticising Khan because he was Muslim was utterly ridiculous.
Asked why Trump had misquoted Khan, she said: I dont think thats actually true. I think the media wants to spin it that way. The point is there is a reason to be alarmed. We have constant attacks going on not just there but across the globe.
Trump appeared to have picked up on conservative commentary on Monday morning, noting that the London embassy had not had a full ambassador since January. On Twitter, he blamed Democrats in Congress for slowing the process.
Dems are taking forever to approve my people, including ambassadors. They are nothing but OBSTRUCTIONISTS! Want approvals, he tweeted.
However, although Trump announced on 19 January he had picked Woody Johnson, the owner of the New York Jets, to be the ambassador to the UK, Johnson has yet to be formally nominated to the Senate for confirmation.
So far, the Trump White House has made only 11 nominations for 188 ambassadorial posts. The state department is operating without much of its senior management because of a lack of nominations.
Once nominations are made, the Democrats would not be able to block them on their own; the Republicans have a slight majority, which is usually enough to confirm appointments.
Trumps complaint about ambassadorial confirmations suggests he was well aware of the row over Lukens remarks when he fired off his second attack on Khan.
Trumps decision to respond to the London attack first by using it to promote his immigration policies, and then by picking a fight with the citys mayor, is likely to darken the shadow already hanging over his proposed state visit to the UK later this year.
In the two weeks following the announcement of the visit in January, nearly 2 million people signed an online petition in the UK calling for it be cancelled. Khan himself said Trump that should not be allowed to come to London until he revoked his proposed ban on travelers from six predominantly Muslim countries. Trump is vociferously campaigning for the ban to be approved by US courts.
Read more: https://www.theguardian.com/us-news/2017/jun/05/donald-trump-attack-courts-travel-ban-london