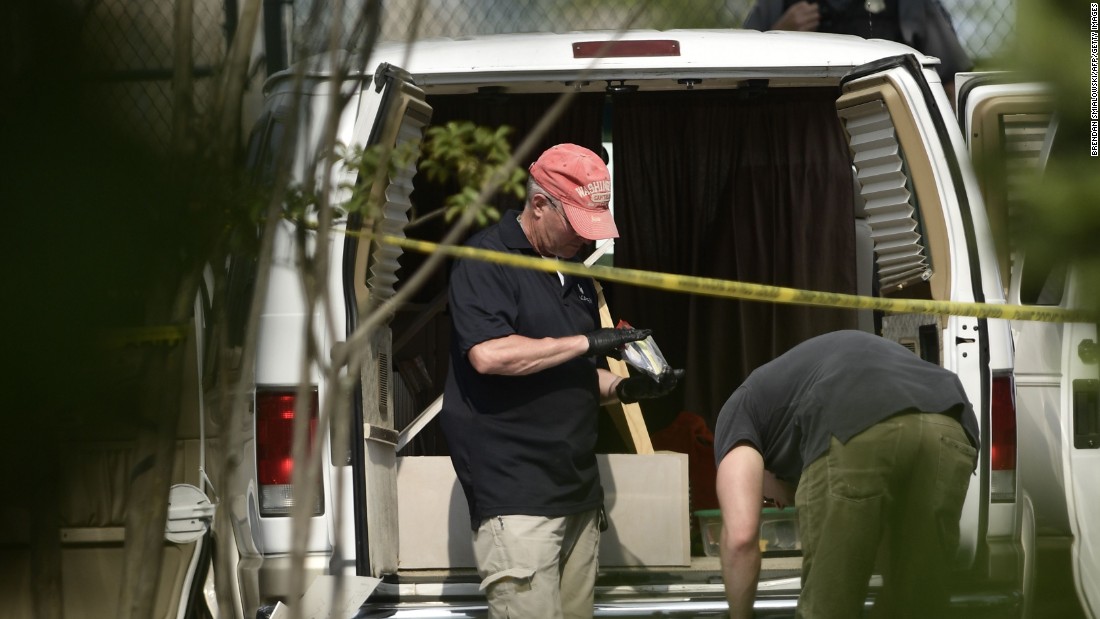 (CNN)As House Majority Whip Steve Scalise fights for his life after being shot during practice for the congressional Republican baseball team, one of his teammates said Wednesday night he believes it was their political party that made them targets for the gunman.
Federal law enforcement officials have identified the shooter as 66-year-old James Hodgkinson, who died following a shootout with authorities. Two Republican congressmen have said they believe the same man asked them if the team members were Democrats or Republicans shortly before the attack.
During an interview on CNN's "Erin Burnett OutFront," Alabama Rep. Gary Palmer was asked if he thought the team was targeted because they were Republicans, to which he replied "I believe we were," before pleading with the country to come together after this tragedy.
'We've got to come together'
Palmer said "our country's being torn apart" and that "both sides need to tone it down, whether it's social media or showing up at town halls."
"We've got to come together for the good of our country and the future of our country," he said.
"I really believe this is a pivotal point in our history and as Democrats, Republicans, it really doesn't matter. We need to come together as Americans and we really need to get back to a civil discourse, a civil dialogue, and work out these issues as we should."
Palmer, who was playing shortstop and about 20 yards from Scalise at second base, suggested that the gunman may have been targeting Mississippi Rep. Trent Kelly, who was near him at third base.
"It's a miracle that he didn't hit Congressman Kelly, I believe that was his initial target," Palmer said. "It's amazing to me that Trent was maybe 15 yards from him and I was maybe 20 yards from him and he missed Trent."
Palmer also urged Americans to pray for the victims' recovery and praised the Capitol Police for showing "extraordinary courage" and saving the lawmakers' lives. A charity baseball game will take place as scheduled Thursday night at Nationals Park. Palmer said he still intends to play.
Read more: http://www.cnn.com/2017/06/14/politics/us-rep-gary-palmer-baseball-shooting-erin-burnett-outfront-cnntv/index.html