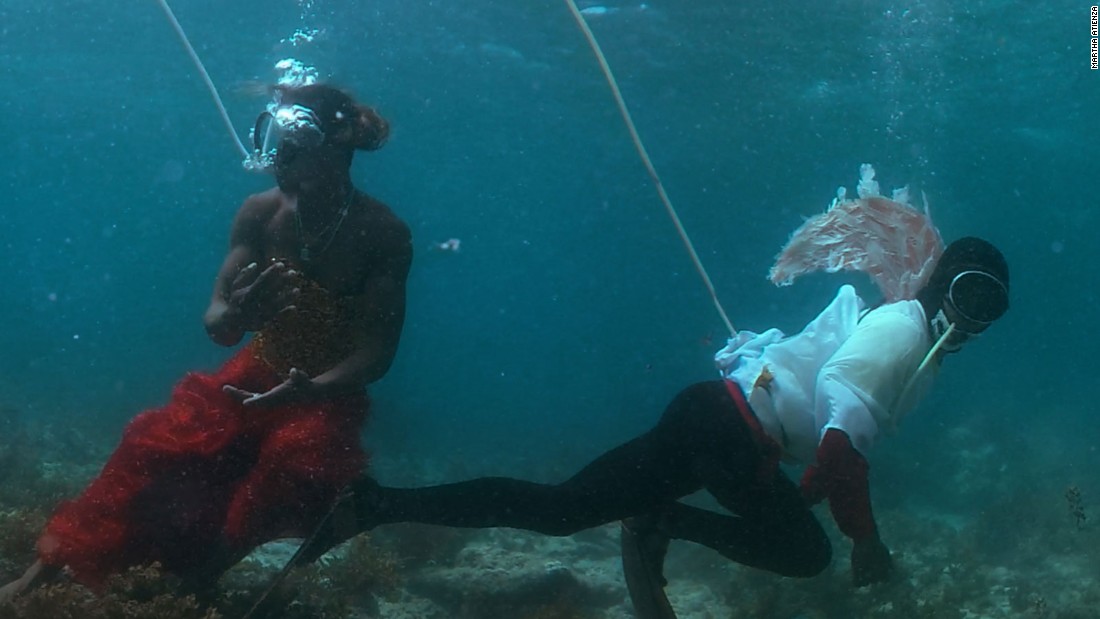 (CNN)On long, life-size panels at this year's Art Basel fair, underwater figures make their way across the screens.
One sports a curly wig and a fringed skirt made of golden foil. Others dress as political and religious figures. Some carry cardboard signs emblazoned with slogans like "Yolanda Survivor" — a reference to the deadly typhoon that rocked the Philippines in 2013.
Dutch-Filipino artist Martha Atienza's video installation, "Our Islands, 1116`58.4″ 12345`07.0″E," is a striking artistic spectacle. Its characters' balletic movements help the viewer feel their struggle for air and the weight of the water above them. But a closer inspection hints at the bigger issues at play.
Read more: http://www.cnn.com/2017/06/16/arts/art-basel-2017-martha-atienza-underwater-art/index.html