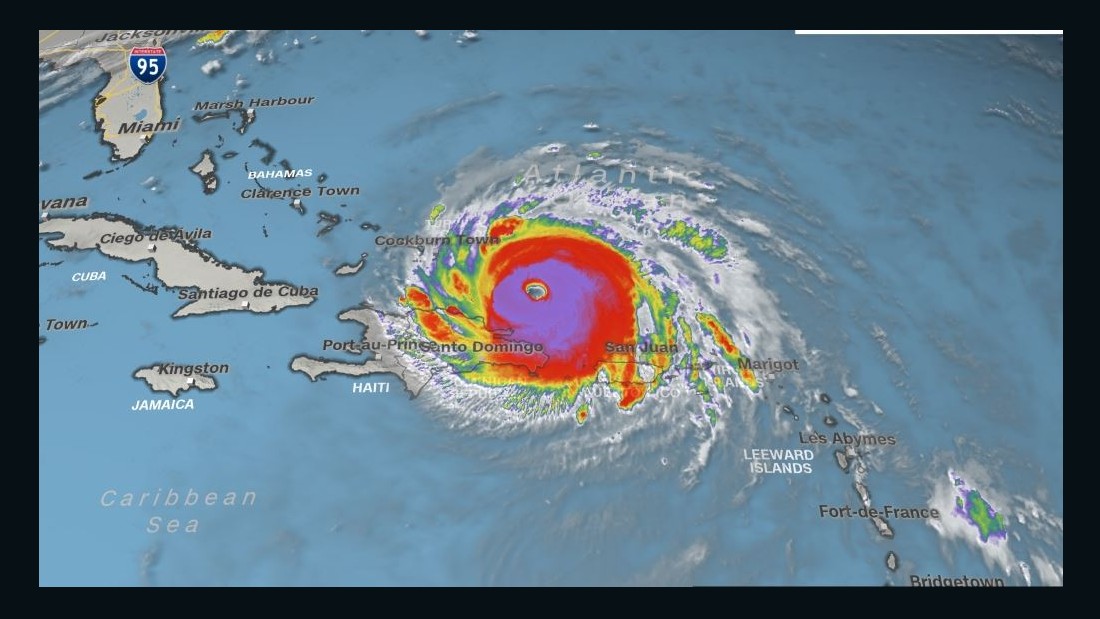 (CNN)[Breaking News Update 11:30 p.m.]
The National Hurricane Center has issued hurricane and storm surge warnings for South Florida. The warning extends from Jupiter Inlet on the east coast of the state, southward around the Florida Peninsula to Bonita Beach on the west coast. The warning included the Florida Keys, Lake Okeechobee, and Florida Bay. The same area had previously been under a hurricane watch.
[Story last published 10:51 p.m. ET]
Conditions in the Turks and Caicos deteriorated Thursday as deadly and massive
Hurricane Irma
moved in on the islands — and continued tracking toward South Florida where it could slam Miami this weekend.
"It has become more likely that Irma will make landfall in southern Florida as a dangerous major hurricane, and bring life-threatening storm surge and wind impacts to much of the state," the National Hurricane Center said Thursday.
The hurricane center forecast moved the most likely path of the eye of the storm to the west in its 5 p.m. ET advisory.
"It looks like it's shifting, even though it may be just 20 miles, it puts Miami right in the worst possible position," CNN meteorologist Tom Sater said.
"Because when you look at the formidable storm, the strongest winds, the strongest storm surge, the bands of heavy rain are always in that north, northeastern quadrant."
But Sater cautioned that some models show the storm farther west and some farther east. It is still more than 600 miles from Florida.
Irma, a
Category 5 storm
churning in the Atlantic with 175 mph sustained winds, killed at least 10 people on Wednesday as it devastated small northeastern Caribbean islands such as Barbuda and left hundreds of thousands of customers in Puerto Rico without power.
"Regardless of which (Florida) coast you live on, be prepared to evacuate," Florida Gov. Rick Scott said Thursday at a news conference, with forecasters warning the storm could reach South Florida by Sunday.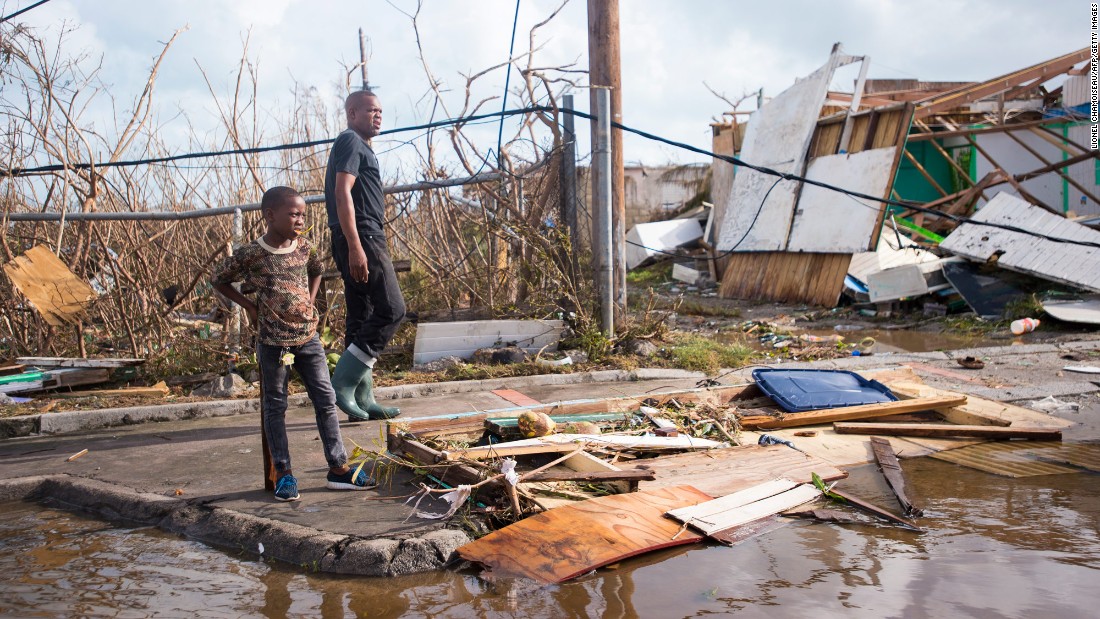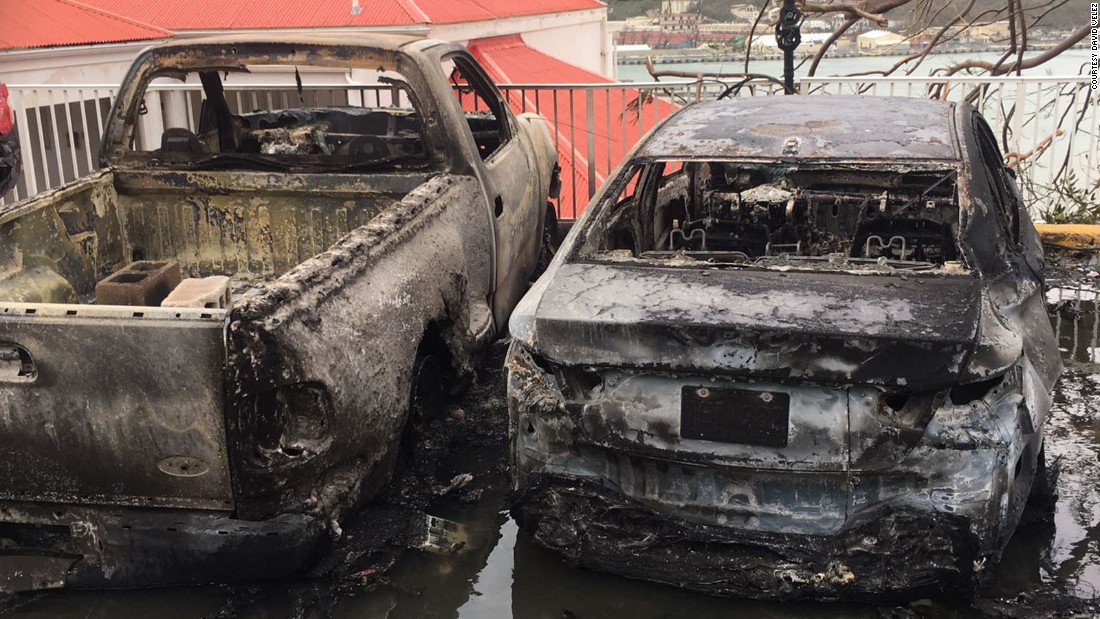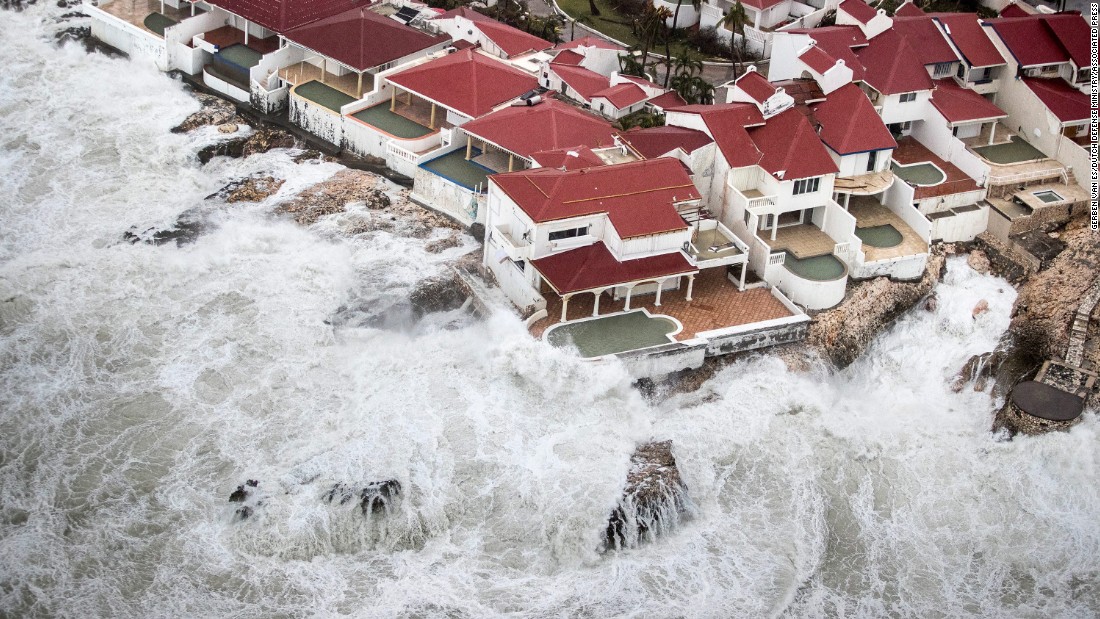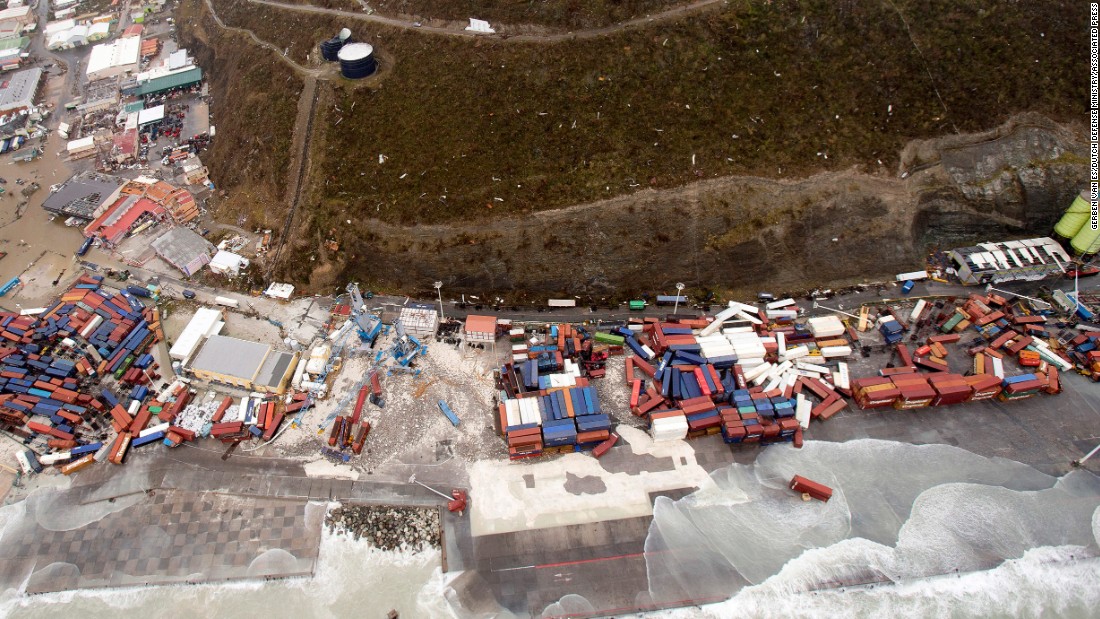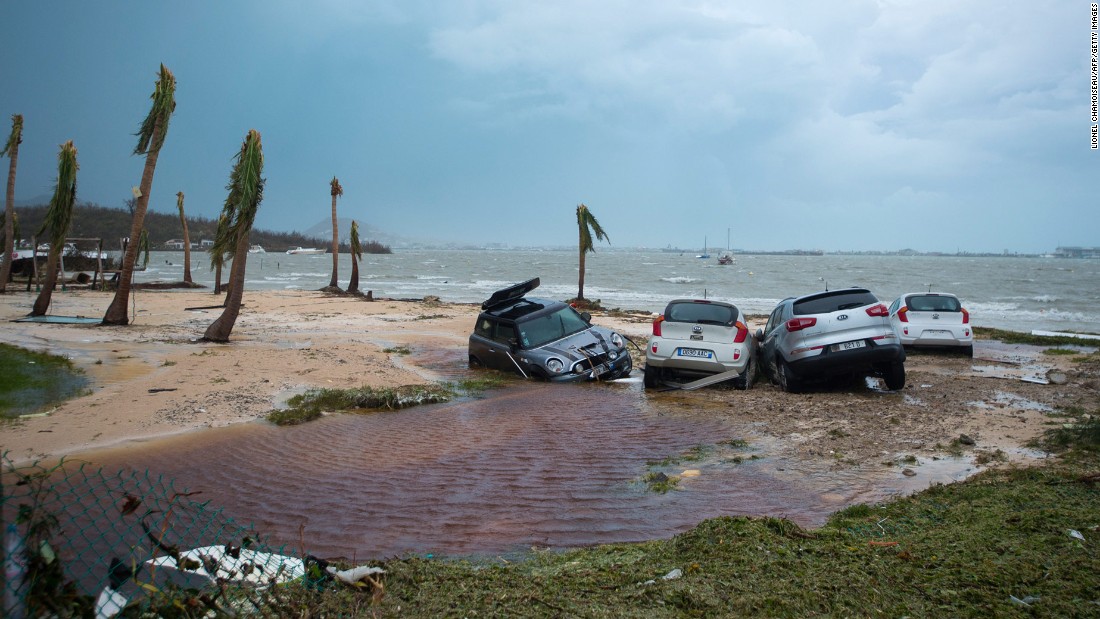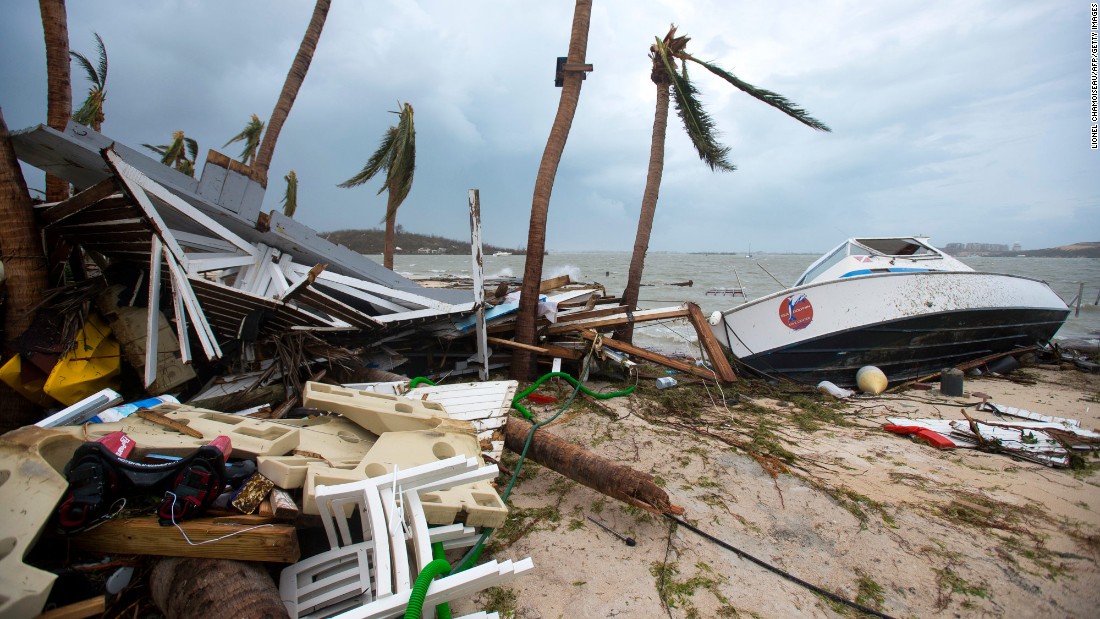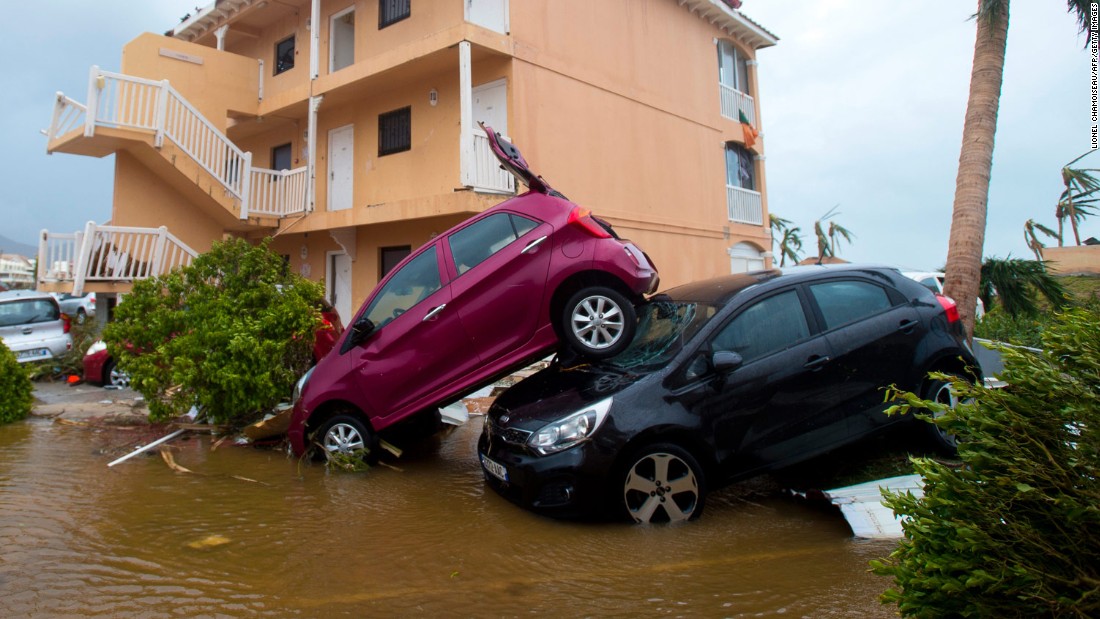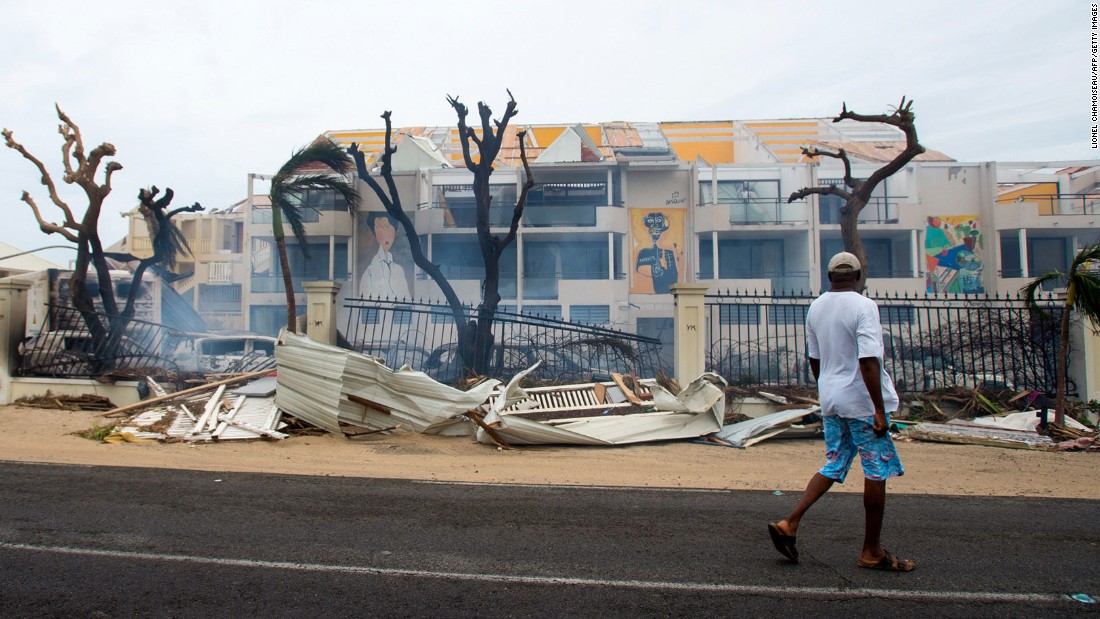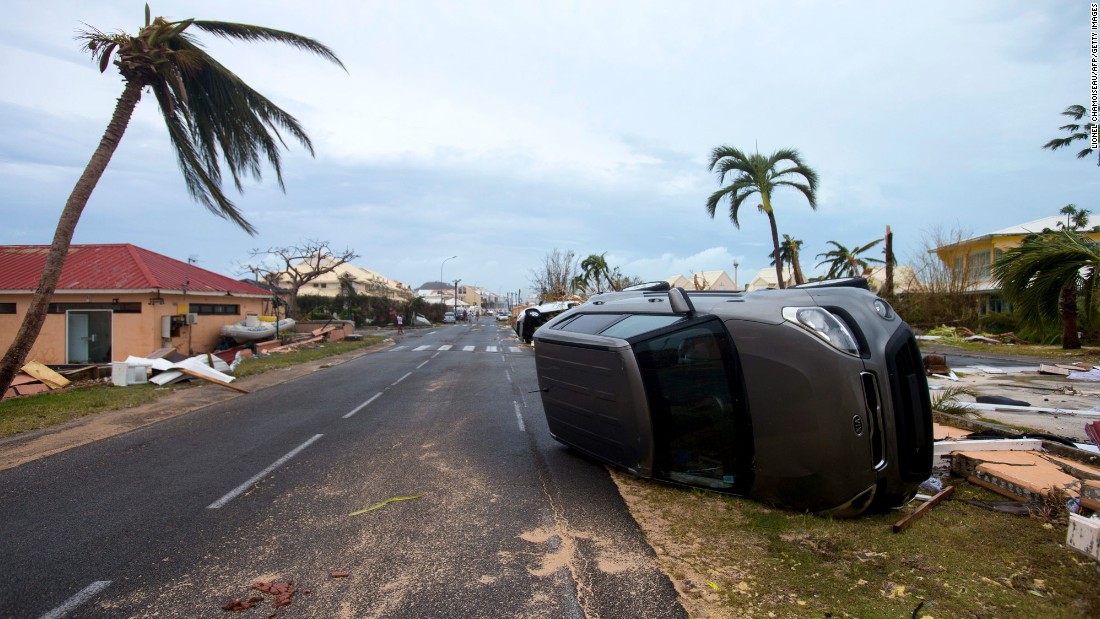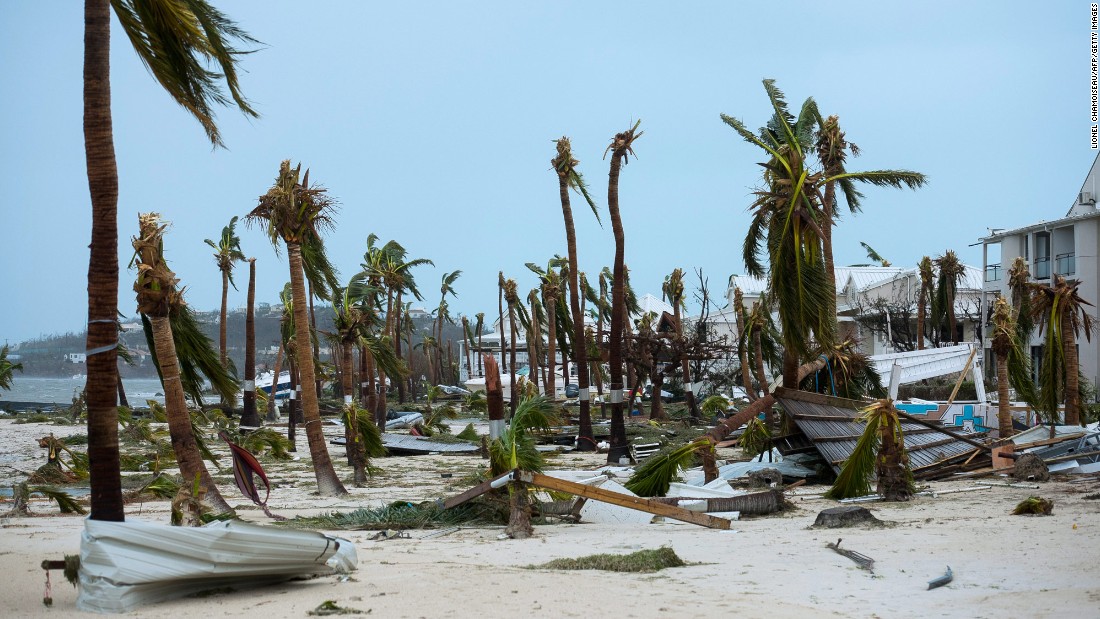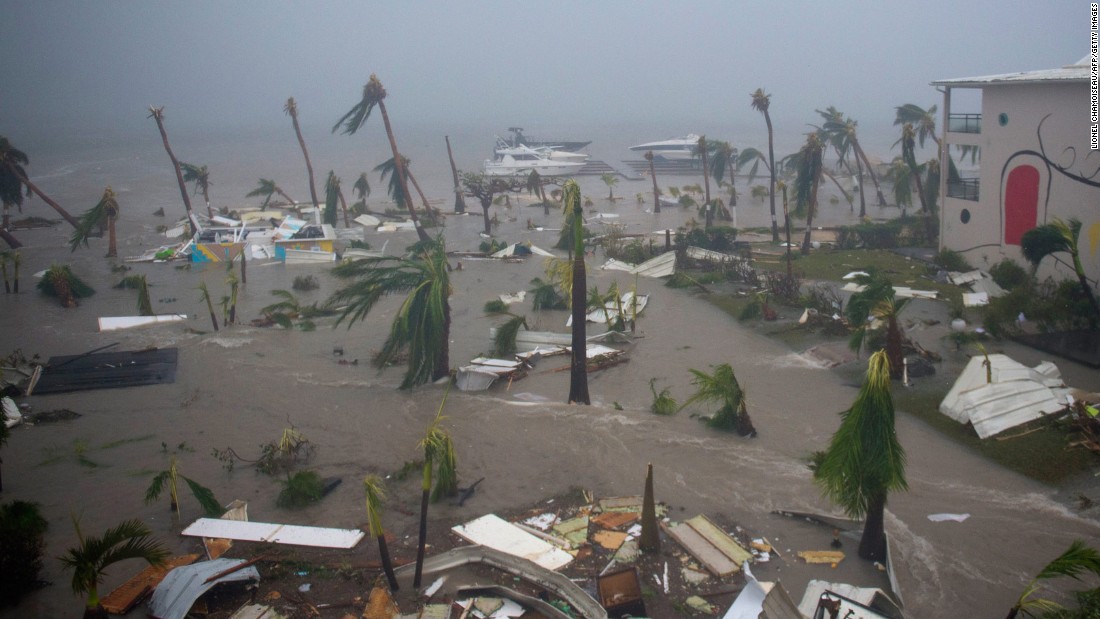 Southeastern US bracing for storm's arrival
Some computer models show Irma nearing Florida's southern and east coasts by Sunday, and potentially threatening Georgia and South Carolina later. Florida officials are
ordering some evacuations
and shutting down schools.
Monroe County administrator Roman Gastesi stressed to residents in the Keys they need to heed the evacuation order and leave.
"You might as well leave now, while you have a chance, because when you dial 911, you will not get an answer," he said.
Florida is not the only state preparing for possible impact.
Georgia's Gov. Deal declared a state of emergency for 30 counties. North Carolina Gov. Roy Cooper and South Carolina Gov. Henry McMaster also declared states of emergency.
Turks and Caicos, Bahamas in Irma's path
Irma was bringing heavy rain and powerful winds to the low-lying Turks and Caicos Islands on Thursday. Residents were told to stay put.
"It's hunker down. Stay where you are. Because you can't go out, because the winds are just far, far too strong," Gov. John Freeman told CNN's "Anderson Cooper 360˚."
The governor said the hospital on Grand Turk Island was among 15 buildings that had roof damage or loss.
Storm surges could reach up to 20 feet, the National Hurricane Center says — twice as high as some of the islands' elevations.
"Some of these Turks and Caicos (Islands) will be completely overwashed," CNN meteorologist Chad Myers said.
The Turks and Caicos are a British overseas territory with about 35,000 people. Officials there are "working intensively on disaster preparedness and response … (and) liaising with their counterparts in the Cayman Islands for assistance," UK Foreign and Commonwealth Office Minister Alan Duncan said Thursday.
The Bahamas, a nation of about 390,000, ordered evacuations for six southern islands — Mayaguana, Inagua, Crooked Island, Acklins, Long Cay and Ragged Island.
"This is the largest such evacuation in the history of the country," Prime Minister Hubert Minnis said.
Capt. Stephen Russell of the Bahamas National Emergency Management Agency said the concern was over the power of the storm surge and the potential it will have catastrophic results.
Trail of destruction
Irma's eye passed directly over Barbuda on Wednesday, leaving the small island's 1,800 residents largely incommunicado for hours because it knocked over the telecommunications system and cell towers.
About 95% of the buildings in Barbuda, one of two major islands in the nation of Antigua and Barbuda, are damaged, Browne said.
"It looks like (a) garbage disposal," Marlon Carr, a photographer who toured the island with the Prime Minister of Antigua and Barbuda, told CNN on Thursday. "There was rubble and roof galvanized all over the island. It looked like some of the houses … were imploded on."
Witnesses told him of "40-foot containers flying, animals flying" during the storm. Some spoke of taking shelter in bathrooms as their homes were torn apart.
Browne estimated the damage will cost $100 million to rebuild.
In St. Thomas in the US Virgin Islands, Kelsey Nowakowski posted images to Instagram of the aftermath there.
This doesn't look like it was ever a tropical paradise. It looks like an eerie fairytale forest. #hurricaneirma #usvirginislands #usvi
"This doesn't look like it was ever a tropical paradise. It looks like an eerie fairytale forest," she said in her post.
In Puerto Rico, about 56,680 customers were without water, with the island's northeast hit the hardest, according to Jesus Poupart of the emergency operations center. Emergency officials are still taking in reports to determine the extent of the damage.
In the beachside area of Piñones near San Juan, Irma tore the roof off Cristian López's fried-food restaurant. He said he wouldn't be able to reopen the place for about five days.
"At least we are all alive," he said.
In the northeast city of Fajardo, authorities conducted at least 10 rescues, an emergency dispatcher there told CNN. Of those, five were from flooded homes, two of people trapped in vehicles, and three who were trapped in an elevator, the dispatcher said.
This story has been updated to reflect a change in the death toll. The French government revised its count of the number of deaths attributed to Irma in the French Caribbean from eight to four.
Are you affected by Irma? Text, iMessage or WhatsApp your videos, photos and stories to CNN: +1 347-322-0415.
Read more: http://www.cnn.com/2017/09/07/us/hurricane-irma-caribbean-florida/index.html