In a surprise intervention, Donald Trump said he would not rule out using military force as the country descends further into civil unrest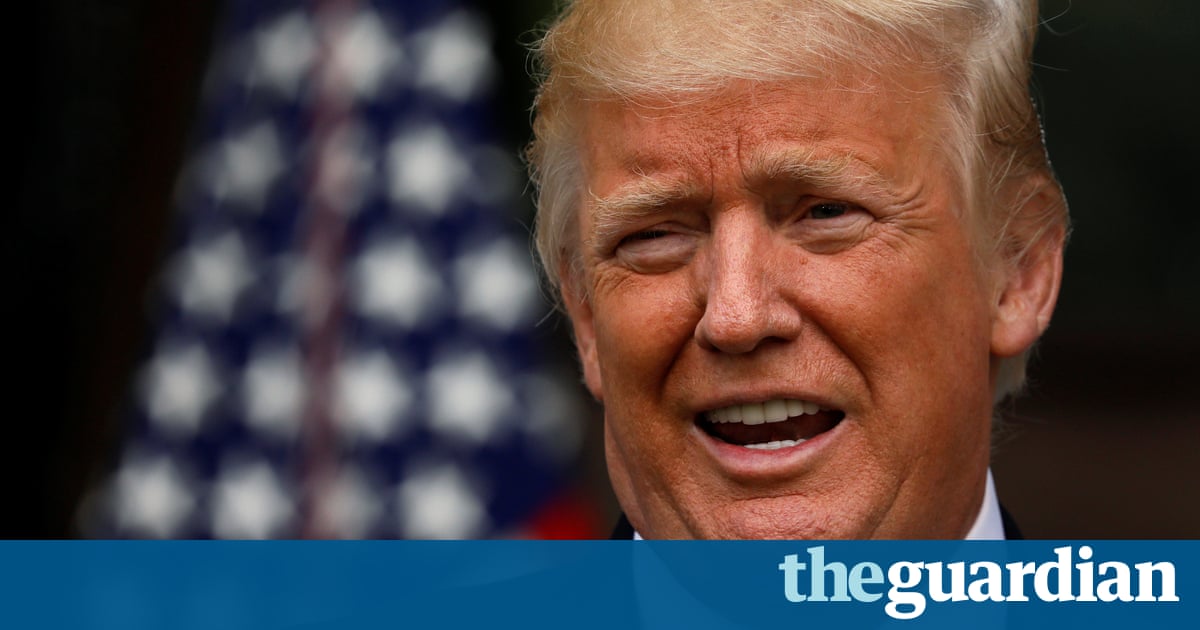 Donald Trump threatened a US military intervention in Venezuela on Friday, a dramatic escalation in his administrations stance toward the Latin American country which is descending into political chaos.
Trump made the remarks in response to questions from reporters at his golf club in Bedminster, New Jersey.
Asked what options were available for the US in dealing with Venezuela, which has descended into civil unrest under the leadership of president Nichols Maduro, Trump responded by explicitly not ruling out military force.
We have many options for Venezuela and by the way, Im not going to rule out a military option, he said.
We have many options for Venezuela, this is our neighbor, Trump added. Were all over the world and we have troops all over the world in places that are very very far away, Venezuela is not very far away and the people are suffering and dying. We have many options for Venezuela including a possible military option if necessary.
Vladimir Padrino, Venezuelas defence minister, said on Friday night that Trumps threat was an act of craziness and supreme extremism.
General Vladimir Padrino, a close ally of Maduro, said: With this extremist elite thats in charge in the US, who knows what will happen to the world?
Jose Miguel Vivanco, the Americas director for Human Rights Watch, tweeted: Perhaps since [Hugo] Chvez named him his successor, no one had helped Maduro as much as Trump and this nonsense he said today.
The White House released a statement saying it had rejected a request from Maduro to speak by phone with Trump. The statement said: Trump will gladly speak with the leader of Venezuela as soon as democracy is restored in that country.
The surprise intervention caps a week of increasingly bellicose rhetoric directed at North Korea.
Venezuela has appeared to slide toward a more volatile stage of unrest in recent days, with anti-government forces looting weapons from the military after the installation of an all-powerful new legislative body.
Read more: https://www.theguardian.com/world/2017/aug/11/donald-trump-venezuela-crisis-military-intervention